Aviom's Pro16® and Pro64® Series product lines offer a modular approach to building digital snakes for live events and installations—even those requiring frequent changes in I/O locations. The ease with which Aviom systems can be reconfigured makes them both more flexible and more cost-effective than products with fixed size and limited expandability. An Aviom digital snake gives you consistently excellent sound quality—plus the freedom to design and redesign to meet your changing needs.
Analog Simplicity:
Plug-and-Play All the Time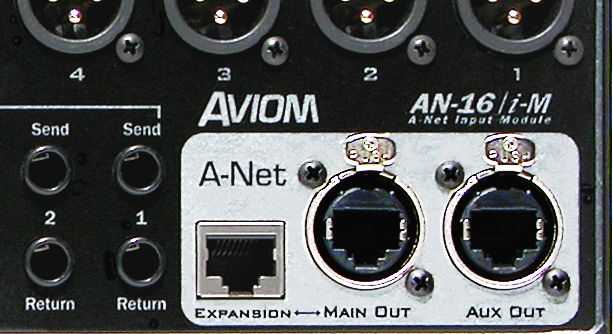 Flexibility to Adapt:
Reconfigure Without Programming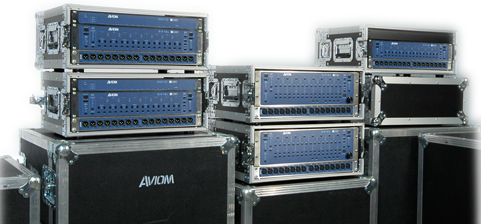 Transparent Mic Preamps:
Clear Sound with Intuitive Control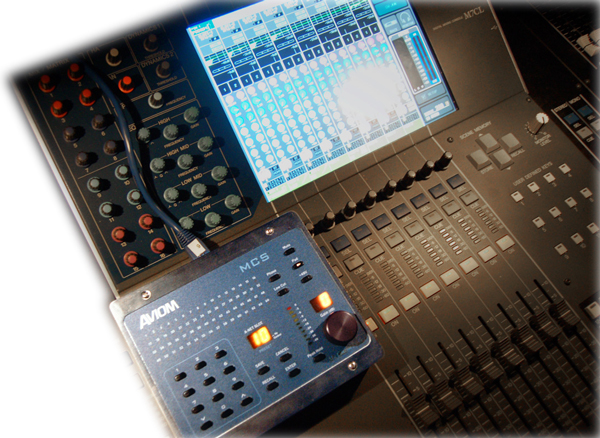 An Aviom digital snake will improve the audio fidelity and reliability of your audio system by eliminating ground loops, RF interference, and signal degradation. A-Net, Aviomís state-of-the-art digital audio transport protocol, meets the most demanding specifications for audio fidelity and clock integrity.
Aviom digital snakes are a cost-effective way to distribute audio from point to point, especially when you need a system that can easily be scaled to connect additional I/O or production locations or that offers the versatility of a true network.
What an Aviom Digital Snake Can Do For You