Network Mix Back
for wireless in-ear monitors
For the ultimate freedom on stage, many musicians prefer wireless in-ear monitors. Network Mix Back™ extends that freedom to personal mixing, with a single-cable solution for the A360 Personal Mixer, with audio and DC power in and mix audio back out, all on a single Cat-5e cable.
Freedom from cable clutter
With Network Mix Back, you can streamline connections to performers' wireless in-ear monitors, reduce the amount of analog cable in your rig, improve freedom of movement, and clean up the stage—without sacrificing audio quality or system performance.
One cable for everything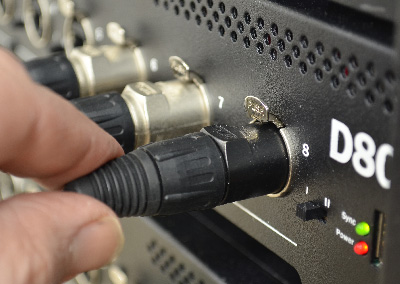 Network Mix Back uses the Cat-5e cable you already have for your personal mixer. Because the A360 and D800 or D800-Dante A-Net Distributors communicate bidirectionally, the D800 can provide multi-channel audio and DC power to the A360s and receive the stereo mix back from each connected A360. One cable does it all.
Simple connections to transmitters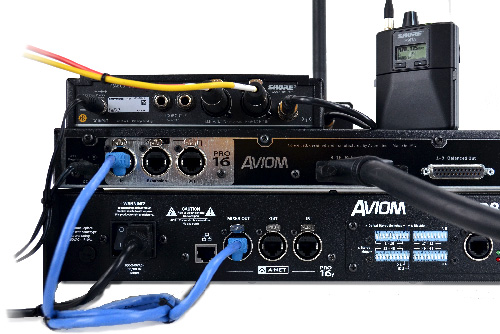 Whether your transmitter has analog inputs or a Dante network interface, Network Mix Back makes connections easy. The D800 or D800-Dante assembles the stereo mixes into a single 16-channel digital audio stream, which can be routed into the Dante network or sent via A-Net to an AN-16/o v.4 Output Module for conversion back to discrete analog audio signals.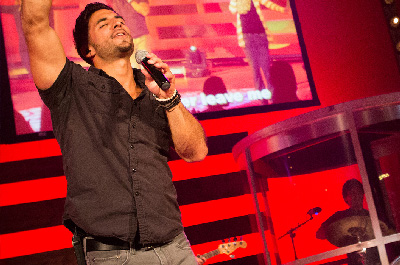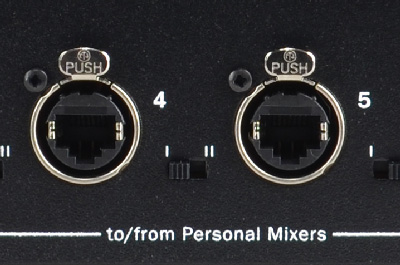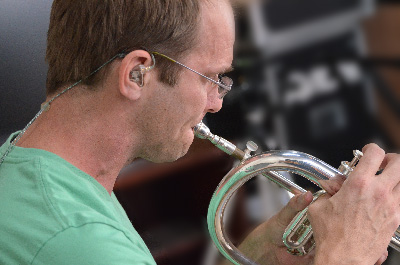 Setting up Network Mix Back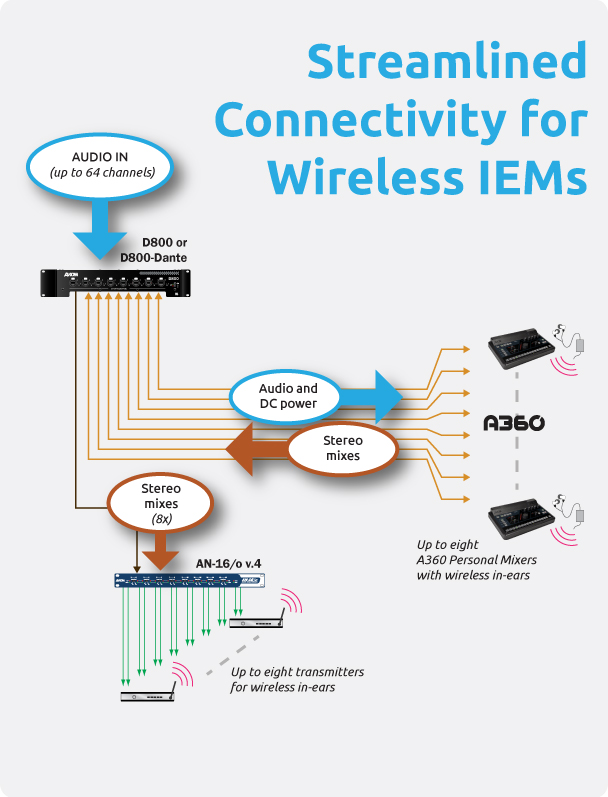 Using Network Mix Back requires a D800 or D800-Dante A-Net Distributor and A360 Personal Mixers for the performers who want to connect to wireless in-ear transmitters via the network cables.
Connecting to analog in-ear transmitters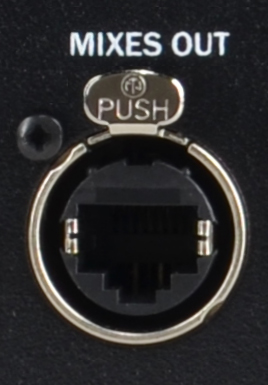 Both the D800 and the D800-Dante include a rear panel MIXES OUT port. All eight stereo mixes from connected A360s are output here, as a 16-channel A-Net stream. To get those mixes into the individual transmitter units, simply connect a Cat-5e cable from the Mixes Out port to the A-Net In port on the AN-16/o v.4 Output Module, which converts the channels back to analog. Connect analog cables from the AN-16/o v.4 to the inputs on the transmitters, and you're all set. No routing, configuring, or assigning is required.
Network Mix Back to Dante
On the D800-Dante, the stereo mix outputs from connected A360s are also available to the Dante network. Using Dante Controller, Network Mix Back channels can be routed into the Dante network, for distribution to Dante-enabled transmitter units, consoles, or other devices.