Features
Sixteen balanced audio inputs (1/4-in TRS connectors)
Sixteen balanced Thru connectors (TRS)
A-Net In with four-position slot range selector switch
Stereo Link switches for each channel pair
Four-position gain switches (+22, +4, 0, -10dB)
Signal present and clip LEDs per channel
The AN-16/i v.2 Input Module is used to connect up to 16 balanced line-level inputs from a mixing console's direct outputs, insert points, aux sends, and/or submixes to a personal mixing system. When used alone, one AN-16/i v.2 can generate a single 16-channel A-Net signal.
The A-Net In on the AN-16/i v.2 allows multiple Pro16 input devices (including console cards, AN-16/i-M, and the original AN-16/i) to be connected together to generate the higher channel count Pro16e™ version of A-Net used by the A360 Personal Mixer and A320 Personal Mixer.
Compatibility Note: The Pro16e A-Net output of the AN-16/i v.2 is not compatible with the original A-16 Personal Mixer, AV-P2 Output Module, AN-16/o v.3 Output Module, and AN-16/o v.4 Output Modules with serial numbers 51162 and lower.
Product Details
Analog line-level audio connected to the TRS inputs on the AN-16/i v.2 is converted to digital and transmitted via the Pro16e version of A-Net® over Cat-5e cable to Personal Mixers or Pro16 output devices. Higher channel count A-Net streams can be generated by daisy chaining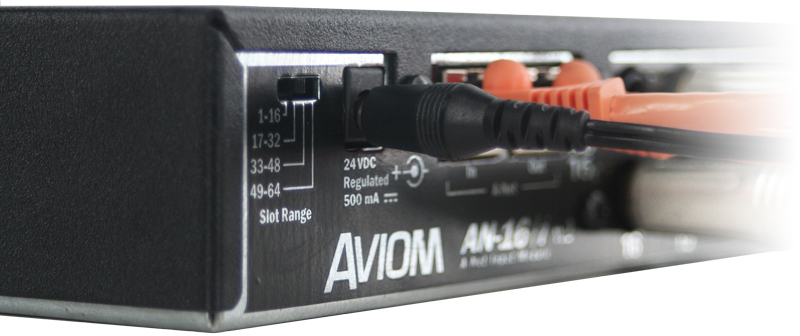 additional Pro16 Series input devices via the A-Net In jack on the AN-16/i v.2. The four-position slot range switch allows each AN-16/i v.2 in a system to be assigned to one of the four slot ranges supported by the Pro16e protocol, increasing the total audio sources available to the personal mixing system to 64.
Building Blocks for Personal Mixing Systems
The AN-16/i v.2 is typically placed near the front-of-house or monitor console to simplify patching when it is used as the head-end for a Pro16 personal mixing system. Audio from the mixing console—any combination of channel inserts, direct outs, submixes, auxes, or groups—is connected to the TRS input channels on the AN-16/i v.2. A dedicated audio thru jack is available for each input channel, allowing the AN-16/i v.2 to be seamlessly inserted into an existing audio signal path.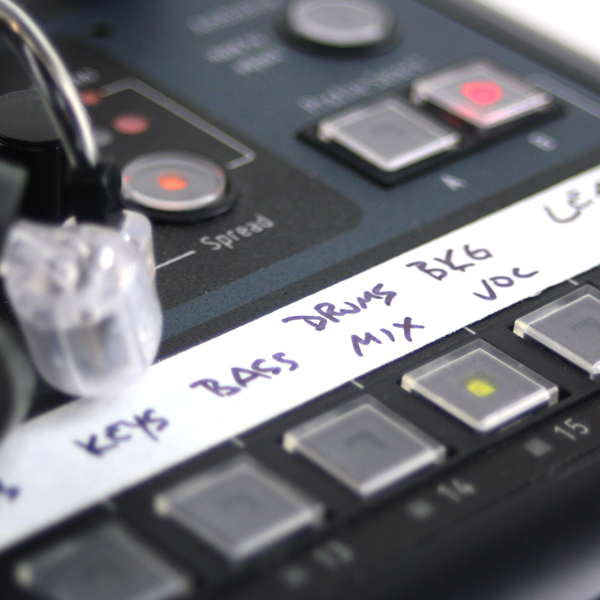 When used with A360 and A320 Personal Mixers, the Pro16e protocol allows stereo inputs sources to be seamlessly integrated into a personal mixing system. Each odd/even pair of inputs on the AN-16/i v.2 is automatically assigned to a single channel button on the A360 when a stereo source is connected.
Compatibility
When building a system with an AN-16/i v.2 as the input source, any combination of the A320, A360, and legacy A-16II Personal Mixers may be used. Note that the original A-16 Personal Mixer is not compatible with the AN-16/i v.2.
Digital Snakes and Audio Networks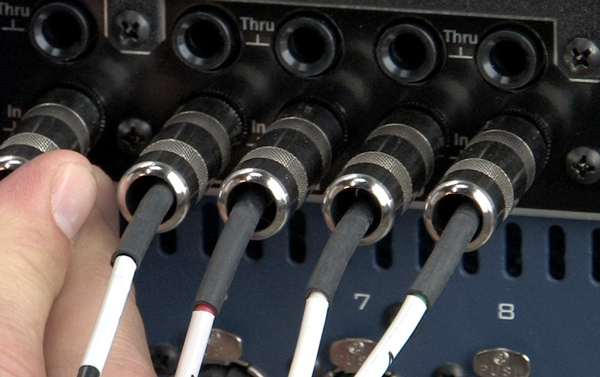 Used in conjunction with the AN-16/o v.4 Output Module, the AN-16/i v.2 can also be used in a digital snake as an input path for main return signals from front-of-house to signal processors and amps at the stage. The SB4 System Bridge can be used to combine up to four Pro16 or Pro16e A-Net streams onto a single Cat-5e cable in a variety of bidirectional configurations.
The flexibility and simplicity of the Pro16 Series allows complex audio distribution systems and snakes to be created quickly and cost-effectively.
AN-16/i v.2 Technical Specifications
Audio Inputs
16, balanced line-level, 1/4-inch TRS connector
Inputs
Tip: Audio +; Ring: Audio -; Sleeve: Ground
TRS Thru
Impedance matched output
Analog to Digital Conversion
48kHz sample rate, 24 bit
Frequency Response
4Hz-22kHz
A- Net In
One Category 5 (RJ45 connector)
Four-position slot range selector switch for use with Pro16e A-Net
A-Net Out
One Category 5 (RJ45 connector)
Gain Settings
Four-position switch, -10dBv, 0dBu, +4dBu, and +22dBu
Channel LED Indicators
Signal Present and Clip, per channel
Line Inputs
Impedance: 48k ohms
Metering
LEDs; green: Signal Present, red: Clip; per channel
Stereo Operation
Stereo Link, per channel pair;
Two-position switch (Normal, Link)
Maximum Input Level
+22dBu
Input Impedance
17.8k ohm
Freq. Response
4Hz-22kHz +0.2dB/-3dB
THD +N
< 0.003%
Crosstalk
-90dB
Bit Error Rate (BER)
10(-12)
Signal to Noise (unweighted)
90dB typical, A/D to D/A
Measured from AN-16/i to AN-16/o Output Module
Digital Outputs
A-Net: 1; RJ45 connector
Pro16e A-Net
Use unshielded Cat-5e UTP (or better) cable
Latency
<0.880 msec (measured from analog input to analog output)
Power Supply
Input Voltage
Output Voltage
Plug Size
External, DC, universal switching type
100-240 volts, 50/60Hz, 30VA
18-24 VDC, 0.5 amp
2 mm
Power
18-24 VDC, 500mA
Dimensions
19" (482.6 mm) wide x 5.75" (146 mm) deep;
1U high
Weight
6.8 lb (3.08 kg)