Partner Products
Aviom's proprietary A-Net® networking technology is available for use by other manufacturers to allow them to design and build products that add Aviom A-Net connectivity to their existing product line.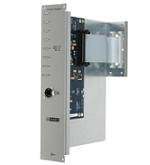 Avid®
Avid offers the ANO and AT16 A-Net cards to provide Pro16 monitoring outputs for the VENUE D-Show, Profile, SC48, and Mix Rack live sound digital console systems.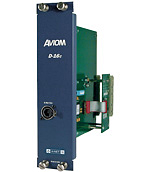 DiGiCo®
The D-16c A-Net Card provides a 16-channel Pro16 output and is compatible with all D and SD Series consoles which support the DiGiRack and MiNi DiGiRack (includes the D1, D4, D5, D5T, DS-00, CSD5, SD7, and SD8).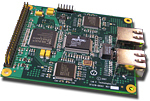 Innovason®
The DioAV A-Net card provides two 16-channel Pro16 A-Net outputs and is compatible with the Eclipse, Sy48, and Sy80 digital consoles.

LightViper®
The EF-2 Physical Layer Ethernet Converter adds fiber connectivity to Pro16 A-Net systems. It supports configurations up to 16x16 and 32x0 and allows the distance between Pro16 devices to be extended up to two kilometers.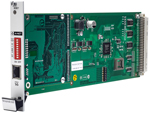 Soundcraft®
The A-Net 16V card from Soundcraft can be installed in the Local Rack or the Stagebox for the Vi1, Vi4, and Vi6 digital consoles. For the Si Series consoles, Soundcraft offers the A-Net16 card.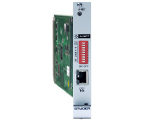 Studer®
Studer offers an A-Net output card for the D21m high-density audio interface system, compatible with the Vista range of consoles.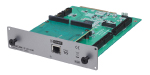 Tascam®
The IF-AV/DM interface card adds a 16-channel Pro16 output to the Tascam DM-3200 and DM-4800 consoles.

Whirlwind®
The Whirlwind PXP Protocol Exchange Platform converts digital audio from a CobraNet, EtherSound, or MADI device to a 16-channel Pro16 output.

Yamaha®
Aviom offers two A-Net cards designed for Yamaha's mini-YGDAI (MY) card slot, compatible with the LS9, M7CL, PM5D, DM1000, Digital Mix Engines, and others.
The Pro16 Aviom16/o-Y1 A-Net card provides a 16-channel A-Net output and is designed for direct digital connectivity to an Aviom personal mixing system.