Aviom products that incorporate the Dante protocol are manufactured using a Dante circuit board from Audinate, the creators of the Dante protocol.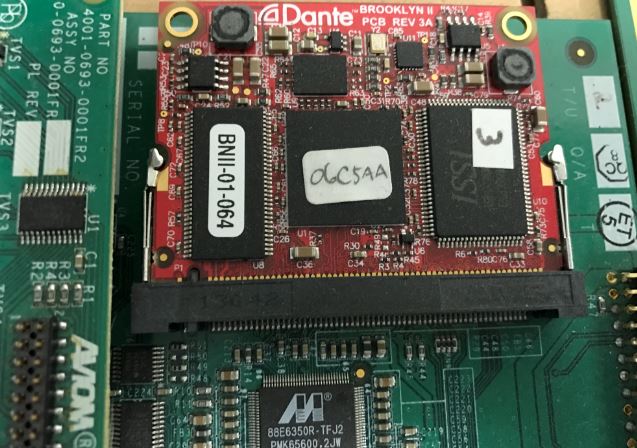 A Dante firmware release is for updating the Audinate Dante firmware components in a D800-Dante or D400-Dante A-Net Distributor. When Audinate releases new firmware for the Dante hardware that we manufacturers build into our products, we are in charge of creating the compiled firmware files that include specific info about our products in addition to Audinate's firmware. All firmware updates for Dante components are done from within the Dante Controller application. Use the Dante Updater application that can be opened from within Dante Controller.
If you look at the Status tab of the Device View in Dante Controller for a D800-Dante or D400-Dante, you will note that there are numerous version numbers there—some specific to the manufacturer (Aviom), and some specific to Audinate and their Dante protocol.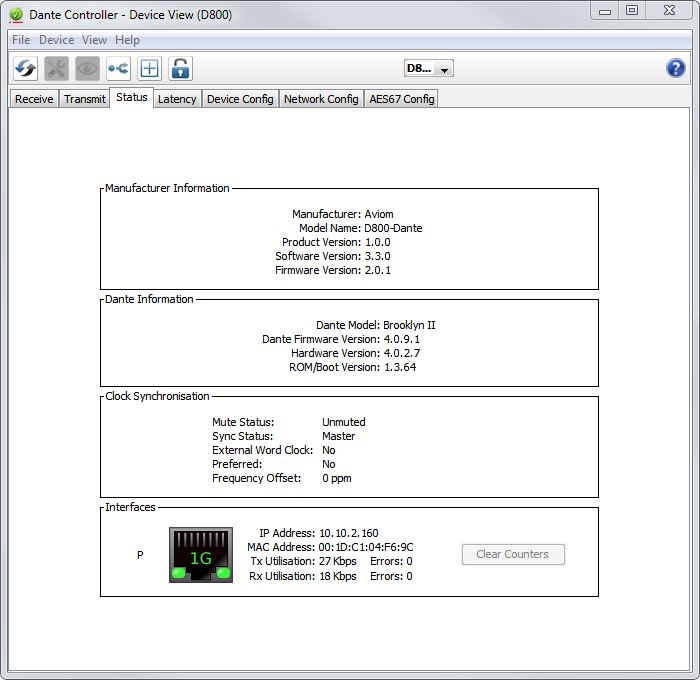 When Aviom builds and releases a firmware file to our customers, Aviom needs a version number so that we can keep track of our releases (that's the Firmware Version 2.01 part seen in the screen shot above). All the numbers in this section have no affect on the Dante performance of your product.
In the Dante Information section, you'll see Audinate's release version number for their firmware (that's the Dante Firmware Version 4.0.9.1 part in the screen shot) and which version of the Dante circuit board is installed in the device (that's the Hardware Version 4.0.2.7 part). The Dante Firmware Version is what you should be keeping track of during troubleshooting and for configuring the other Dante devices in your network.
Get the latest version of Dante Controller from Audinate.