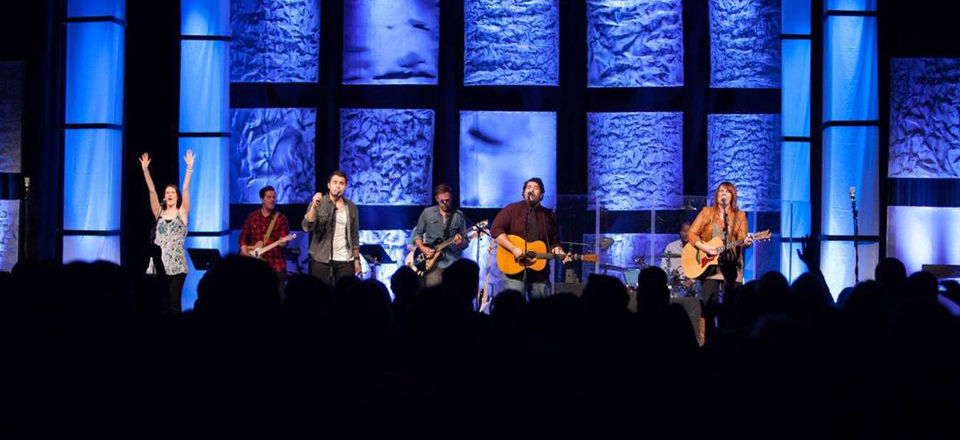 Christ's Church of the Valley in San Dimas, CA, recently added a campus in Rancho Cucamonga at Etiwanda Gardens in its effort to make a greater impact throughout the community. As part of opening its new campus, the church expanded its existing Aviom personal mixing system by adding the new Aviom A360 Personal Mixers to its main sanctuary in San Dimas.
The church has been using Aviom's A-16II Personal Mixers for a number of years. When they built the new campus in Rancho Cucamonga, they decided to move their A-16IIs to the new sanctuary and to replace these units with A360s  in the San Dimas sanctuary where they offer six services every weekend and regularly feature three different bands.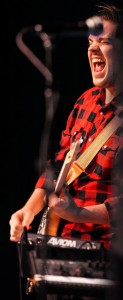 Both volunteer and paid musicians perform at Christ's Church of the Valley, and the Aviom system is an essential component in producing great sound in the sanctuary and in giving the musicians the mix they need to play well. Dan Bakies, technical director at Christ's Church of the Valley, says, "We chose the A360s for the clarity of sound and because they were a cost effective solution to integrate with our Allen & Heath iLive-176. It was a simple transition from the A-16IIs to the A360s." The church has an Aviom card in the iLive console. From there they connect to an A-16D A-Net Distributor and then to the four A360 Personal Mixers.
Among the benefits of upgrading to the A360s, Bakies includes "the built-in reverb and the functionality of saving settings for different users to a USB." He says, "This is going to be a huge time saver since we have various performers taking the stage." Channel selection on the A360 can be customized for each mixer and users can save their profiles to a USB, so now each performer can control the channels he wishes to and can easily recall those channels and profiles to the A360 even after someone else has used the same unit.
"We also like the option of being able to do more channels," Bakies says.
Photos courtesy Ryan Biermann.