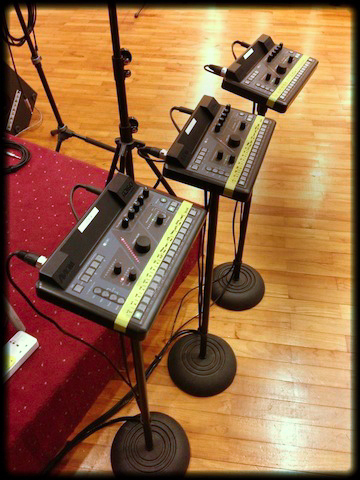 Bethesda Cathedral in Singapore just updated their audio system to help accommodate the additional four singers they have added to their stage. Rather than add a dedicated monitor console and additional wedges to the stage, the church's technician Daniel Chew worked together with Isaac Eng from Coda Audio to set up an Aviom personal mixing system with 16 A360s. According to Eng, "We eventually decided to give the mixing control to the individual singers simply because of the space and manpower constraints that a monitor desk would impose. This also freed up the FOH mix engineer to fully focus on mixing for the congregation."
The church runs a 32-channel network through their M-MMO card in their Allen & Heath iLive console and an AN-16/i v.2 Input Module. From the inputs, audio is distributed to the individual A360s via two A-16D Pro A-Net Distributors.
Individual musicians enjoy customized mixes on stage. Channel selection for each A360 is unique to the performer using that unit, so the drummer has multiple channels of drums to mix while everyone else can choose a stereo submix of the drums. To learn more about the customizable channel selection on the A360, check out this video.
To read more about the audio upgrade at Bethesda Cathedral, check out the Autumn 2013 issue of Worship AVL Asia.