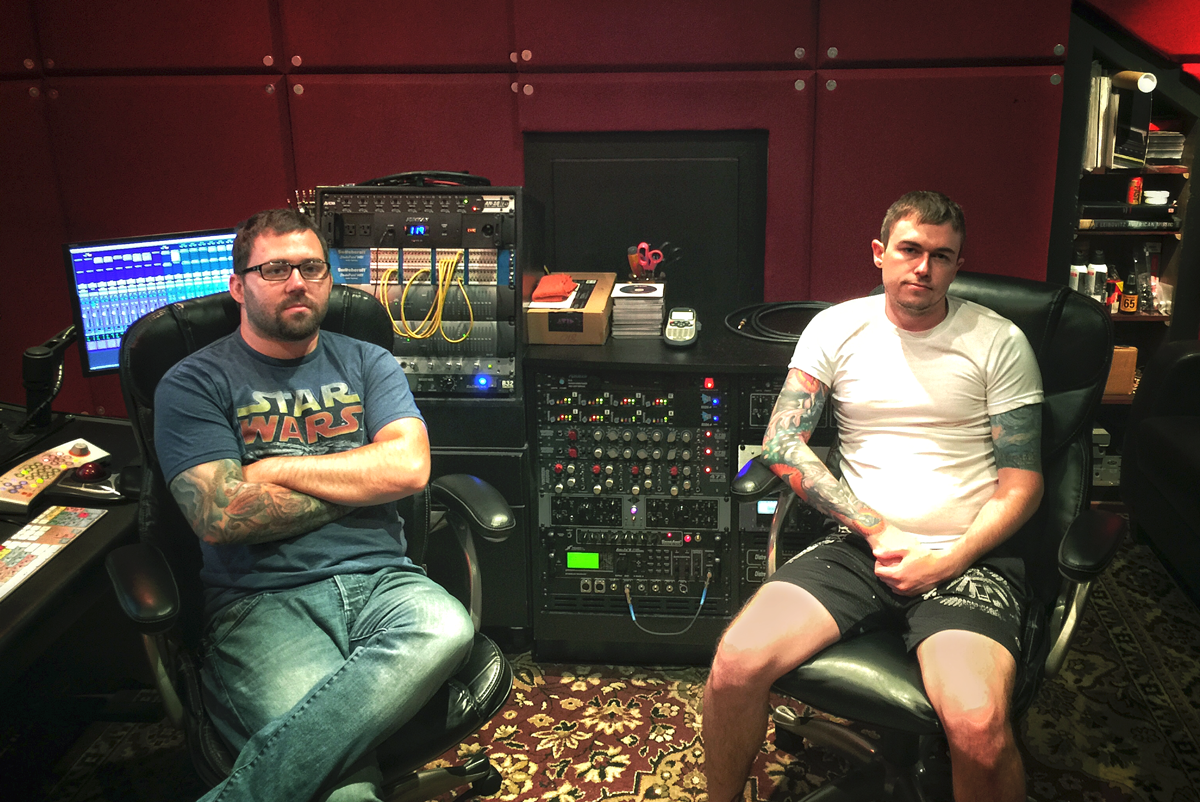 Atrium Audio is a recording and production facility owned by Carson Slovak and Grant McFarland and based in historic Lancaster, PA. Founded in 2007, the studio is home to a Pro Tools recording environment with a spacious live room and plenty of instruments, amps, and effects as well as a impressive selection of boutique mics, dynamic processors, and mic preamps.
Since the studio's opening, production partners Slovak and McFarland have engineered, produced and/or mixed music for notable bands such as Black Crown Initiate, From Ashes To New, Texas In July, Sirens & Sailors, as well as multi-platinum veteran groups like Everclear. Most recently, Slovak and McFarland produced and mixed a new record for August Burns Red that made it to #9 on the Billboard 200 list. Other recent projects include engineering LIVE's album "The Turn" with renowned producer Jerry Harrison of Talking Heads fame.
---
"The clarity in our headphone mixes has improved drastically and the mixers are easy for our clients to understand."  
---
The studio was designed and built to provide a home base for the production pair's own work, and to provide an atmosphere where clients were comfortable and could concentrate on the creative process.  In an effort to constantly improve the studio's gear offerings and increase productivity during sessions, the studio's cue system has just been updated and now includes Aviom's A320 Personal Mixers and an AN-16/i v.2 Input Module, "We used an Aviom system recently when we recorded a band at another studio and it was fantastic,'' comments Carson Slovak, "so it quickly went to the top of our gear wish list."
The system allows up to 16 balanced analog sources to be connected and converted to digital for transport over Cat-5 cables. Setup time is reduced to just minutes and cable clutter is minimal; mixer stations can be placed anywhere in the studio as needs require simply by adding a Cat-5 cable.
The A320 Personal Mixers allow each performer to easily adjust the individual levels of the audio signals in the cue mix while performing and to do so with a minimum amount of distraction. "After getting our new Aviom cue system integrated into our setup, we were immediately floored by how well it works compared to other systems we've tried," adds Slovak. "The clarity in our headphone mixes has improved drastically and the mixers are easy for our clients to understand." The A320 mixers deliver consistent, repeatable results session after session.