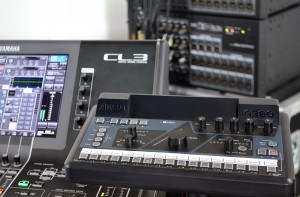 We have joined the many licensees of Audinate's Dante™ digital audio networking technology. We're integrating the Dante networking solution into our new D800-Dante A-Net Distributor so that connections between our personal mixers to those digital consoles that offer Dante connectivity will be simpler than ever. In fact, the D800-Dante eliminates the need for an input module and is the simplest way to make 64 channels available to your Aviom A360 Personal Mixers.
The D800-Dante will also offer Network Mix Back™ so the stereo mix from each A360 can also be routed back into the Dante network for distribution to wireless in-ear systems or monitoring by an engineer.
We're very excited about all the D800-Dante will have to offer to our personal mixer users. Learn more about it here.