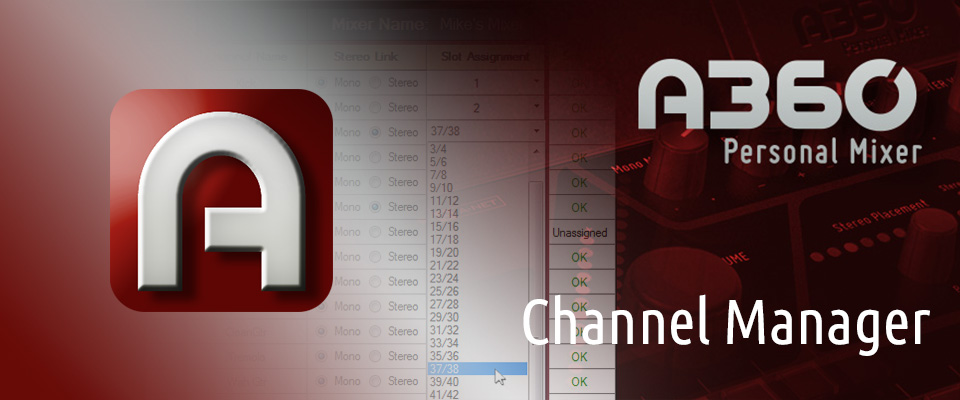 Version 3 of the A360 Channel Manager™ application has an updated user interface; adds support for channel, preset, and group naming, and also simplifies integration with the iOS® A360 Display™ app for the A360 Personal Mixer. (For more on A360 Display, go here.)
The new features include:
• Updated interface design
• Expanded menu bar
• Cut, copy, and paste text
• Add a name for an A360 Personal Mixer
• Edit channel, preset, and group names
• Import names created using A360 Display
• Print configuration information
• Check for updates online
The editing interface is now easier to navigate; every mix channel can be named by simply clicking in its text field.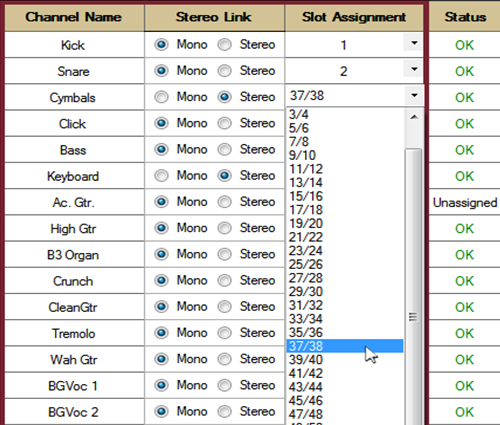 You can even print a report for each A360 mixer's settings.
Preset and Group Support
Version 3 also supports Presets and Groups; both can be named by choosing Preset/Group Names from the View menu. All text entered here will also be displayed in the A360 Display iOS app.
Save and Edit Configurations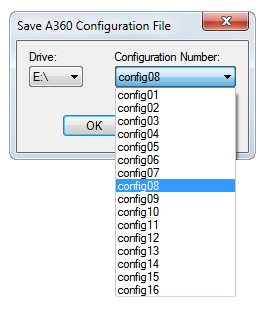 Up to 16 configurations can be created and saved to a USB flash drive for loading into A360 Personal Mixers. Existing configurations saved from an A360 can be loaded from a USB drive for editing in A360 Channel Manager.
Download A360 Channel Manager here.
---