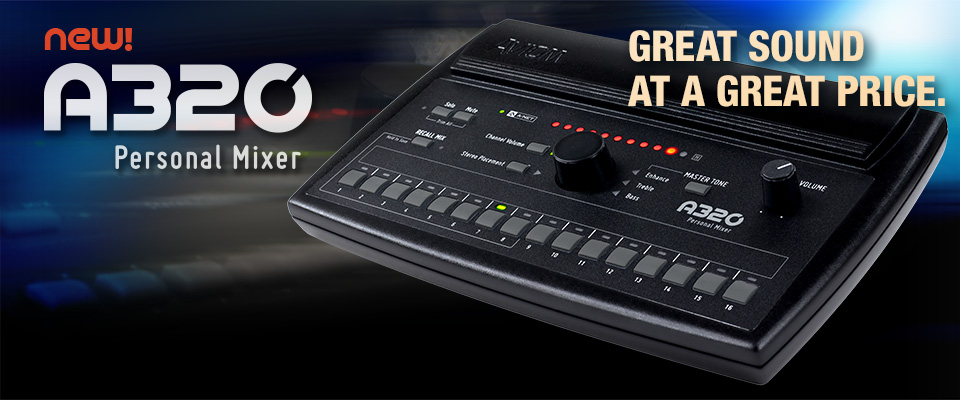 We're thrilled to share the news that the A360 Personal Mixer now has a little brother: the A320 Personal Mixer. It sounds great, has some cool new features like its own version of Stereo Placement™, and is the most affordable Aviom personal mixer ever!
If you haven't seen it yet, learn about all the product details here. Like the A360, the A320 is compatible with Aviom's existing personal mixing system components, so you can easily add A320s to your A-16II or A360 system. Or you can unplug an A-16II and put an A320 in its place. It's that simple.
In fact, the A320 was designed to be super easy to use with an intuitive user interface much like that of the A-16II.
A320 Key Features
16 mono or stereo sources
 32-channel mix engine
Per-channel volume and Stereo Placement
Eight customizable mix presets
Three-band master tone controls optimized for in-ear monitors
Per-channel solo and mute
Compatible with existing Aviom personal mixing systems
Learn more about setting up an A320 Personal Mixing System or about how to add A320s to your existing Aviom system here.