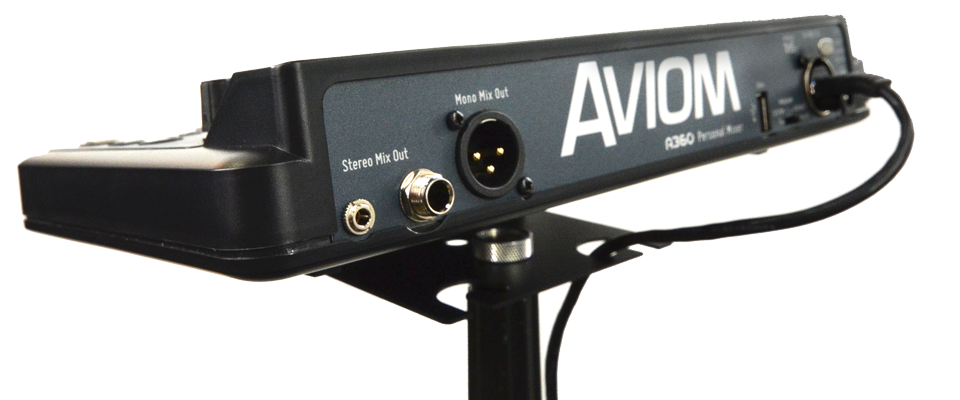 Personal Mixers are great tools for fixing the age-old problems caused by having monitor speakers on a stage. We frequently get questions about how to connect a Personal Mixer's headphone output to a wireless in-ear transmitter system. This is easy to do, but you need to use the proper cables to get the job done.
The stereo output of an A640, A360, A320, or A-16II Personal Mixer uses a 1/4-inch TRS (tip, ring, sleeve) connector. The TRS headphone connector has a left side output, a right side output, plus a common ground connection shared by both. To adapt this output for use with a wireless in-ear transmitter's individual left/right line-level inputs you need to split the TRS output into separate signals. This is easily done with an insert cable, also sometimes referred to as a Y-cord.
Simply plug the insert cable into the Personal Mixer's stereo output and connect the separate left and right (tip and ring) plugs to the transmitter's line-level inputs. You're now ready to monitor using the wireless system.